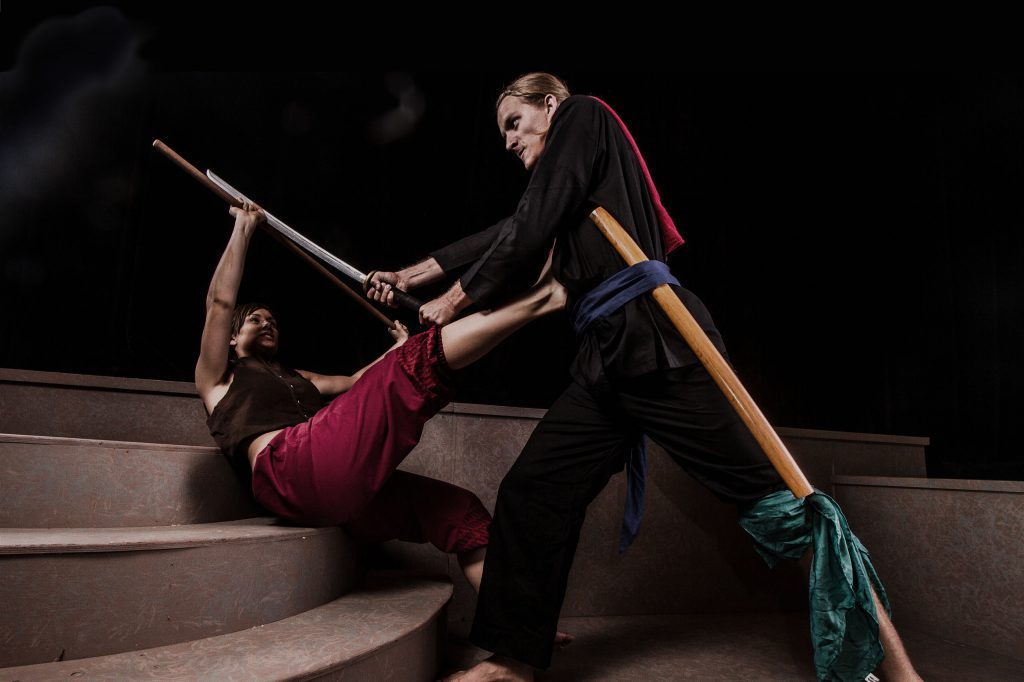 Programs
Created for our students, to serve their stories and give them voices.
FOUNDATION IN ACTING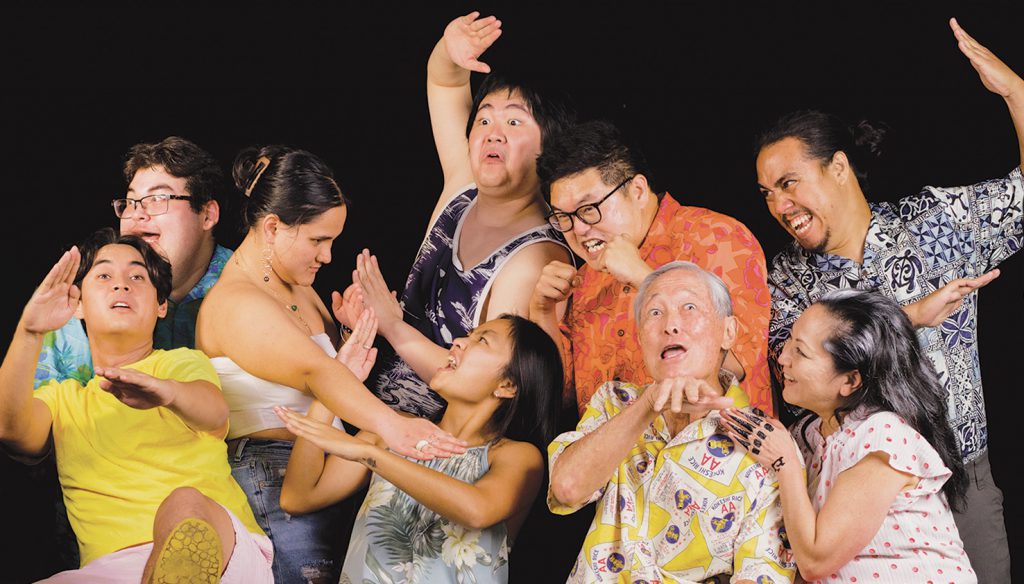 Foundation in Acting challenges and nurtures young artists with in-depth exploration of varied approaches to acting for the stage and screen, professional-level training in voice and movement, internationally recognized training in stage combat, and other current and industry-relevant skills. This training also fulfills the first year of an associate's degree in Liberal Arts with a concentration in Theatre.
---
Recognized by East 15 Acting School (London) as the equivalent of their own Foundation in Theatre training.
---
Students rehearse, create, and train alongside working professionals in the entertainment industry. They will perform in two all-student productions—one in Fall, and one in Spring—and have the opportunity to audition for the conservatory's professional productions, all on stage in the beautiful Palikū Theatre.
Acceptance into the Foundation in Acting training is by audition only held at Palikū Theatre.
FOOTHOLDS: UK SHAKESPEARE EXPERIENCE STUDY ABROAD PROGRAM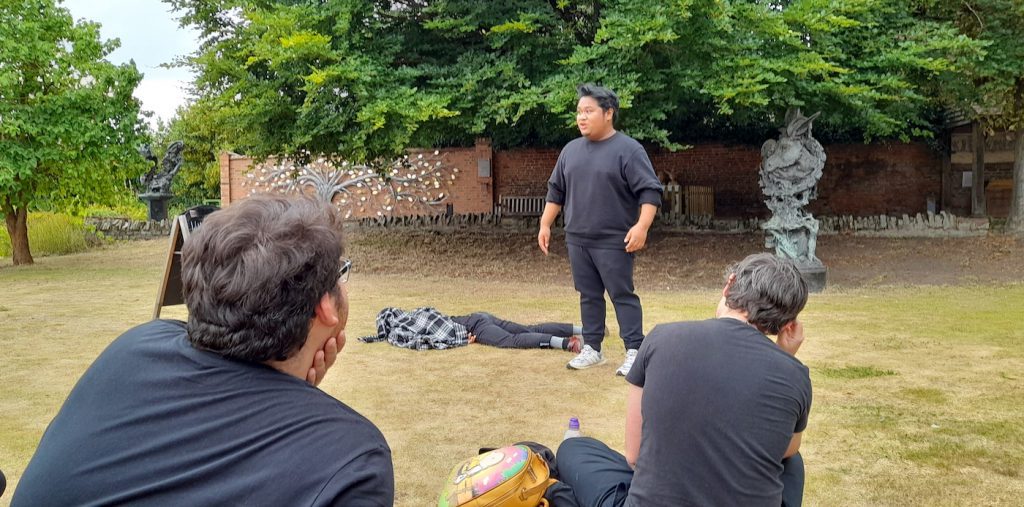 Every Summer a cohort of students avails themselves of our scratch-built study abroad to London and Stratford-upon-Avon. Our faculty has worked carefully with partners at East 15 Acting School, The Shakespeare Birthplace Trust, and the Royal Shakespeare Company to build an intensive two-week experience every July.
SWORDS-N-SURF STAGE COMBAT WORKSHOP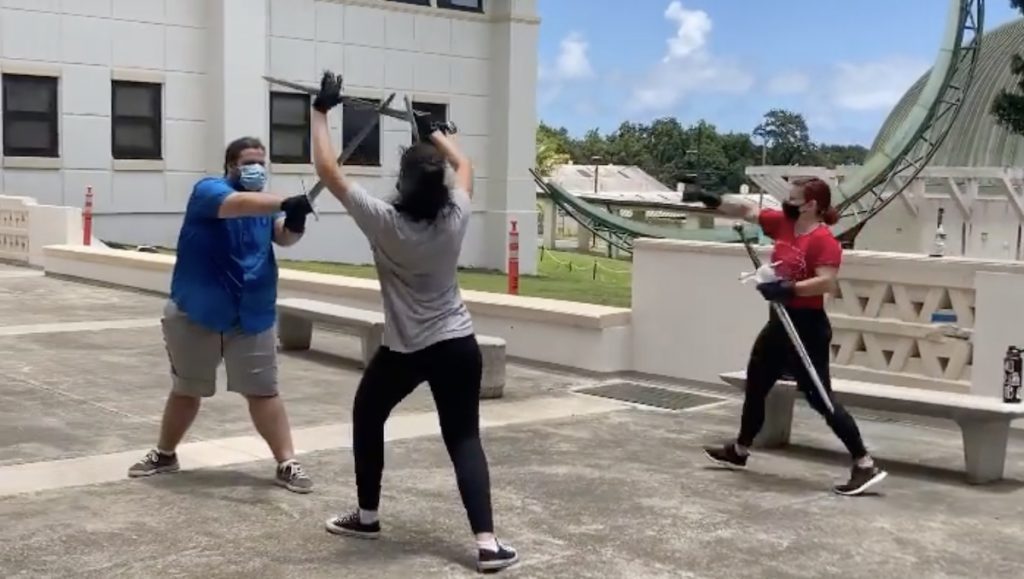 Presented in collaboration with Dueling Arts International, this two-week intensive workshop trains participants in the six major weapon disciplines of theatrical combat: Unarmed, Quarterstaff, Broadsword, Rapier and Dagger, Single Rapier, and Smallsword. Those who successfully complete the workshop will be offered the opportunity to test for recognition as Actor Combatants with Dueling Arts International in all six weapons.
The teaching team for this workshop includes industry specialists in dramatic combat and stunt coordinators from Los Angeles who not only offer their high-quality training and years of industry experience, but also open doors to professional work in productions in the film industry and on stage at the many repertory theaters they work at every year.